BEST-SUITED BUDDY FOR AN EXCITING LIFE
Authentic SUV-design exterior, spacious interior, comfort, safety and flexible operation​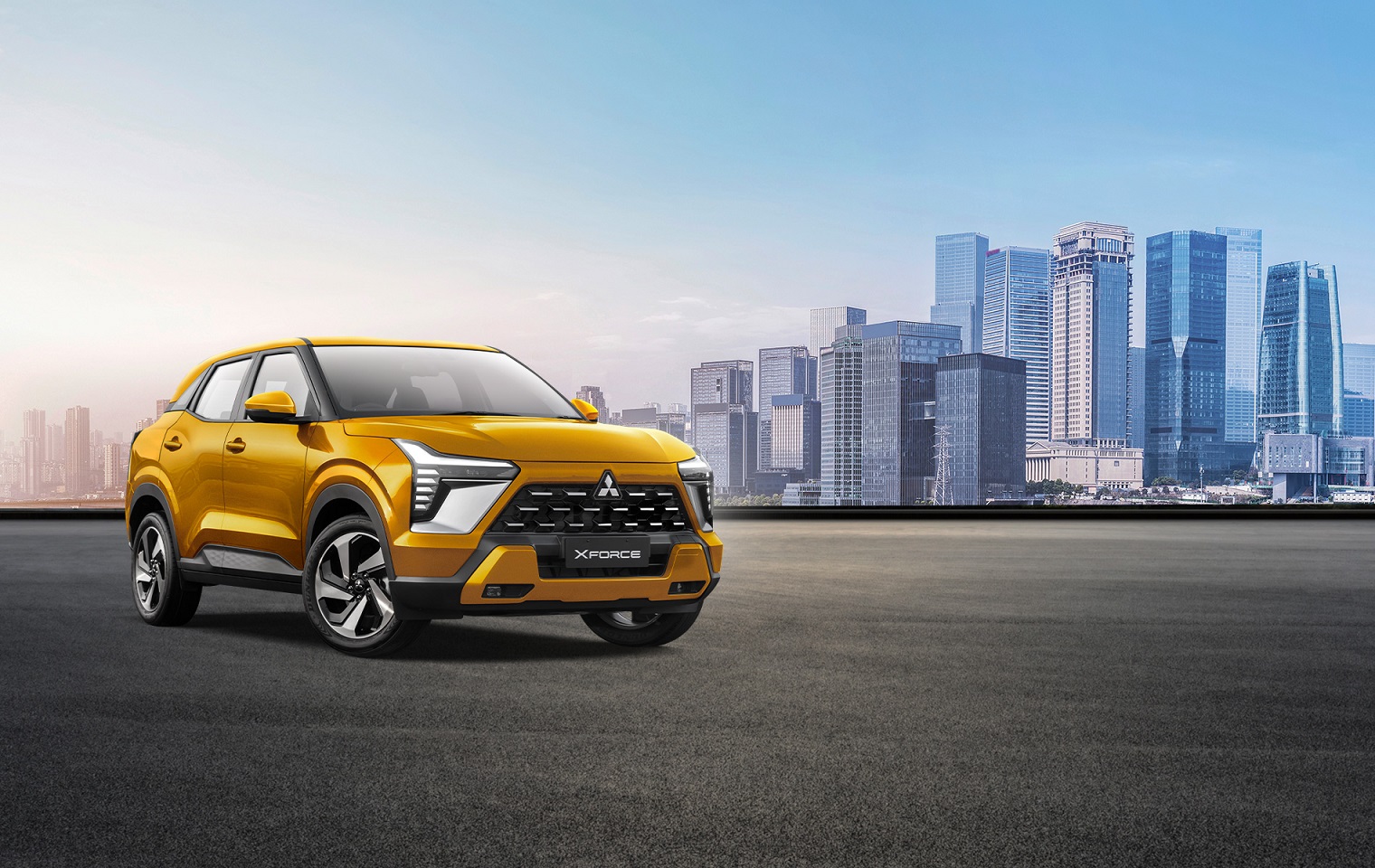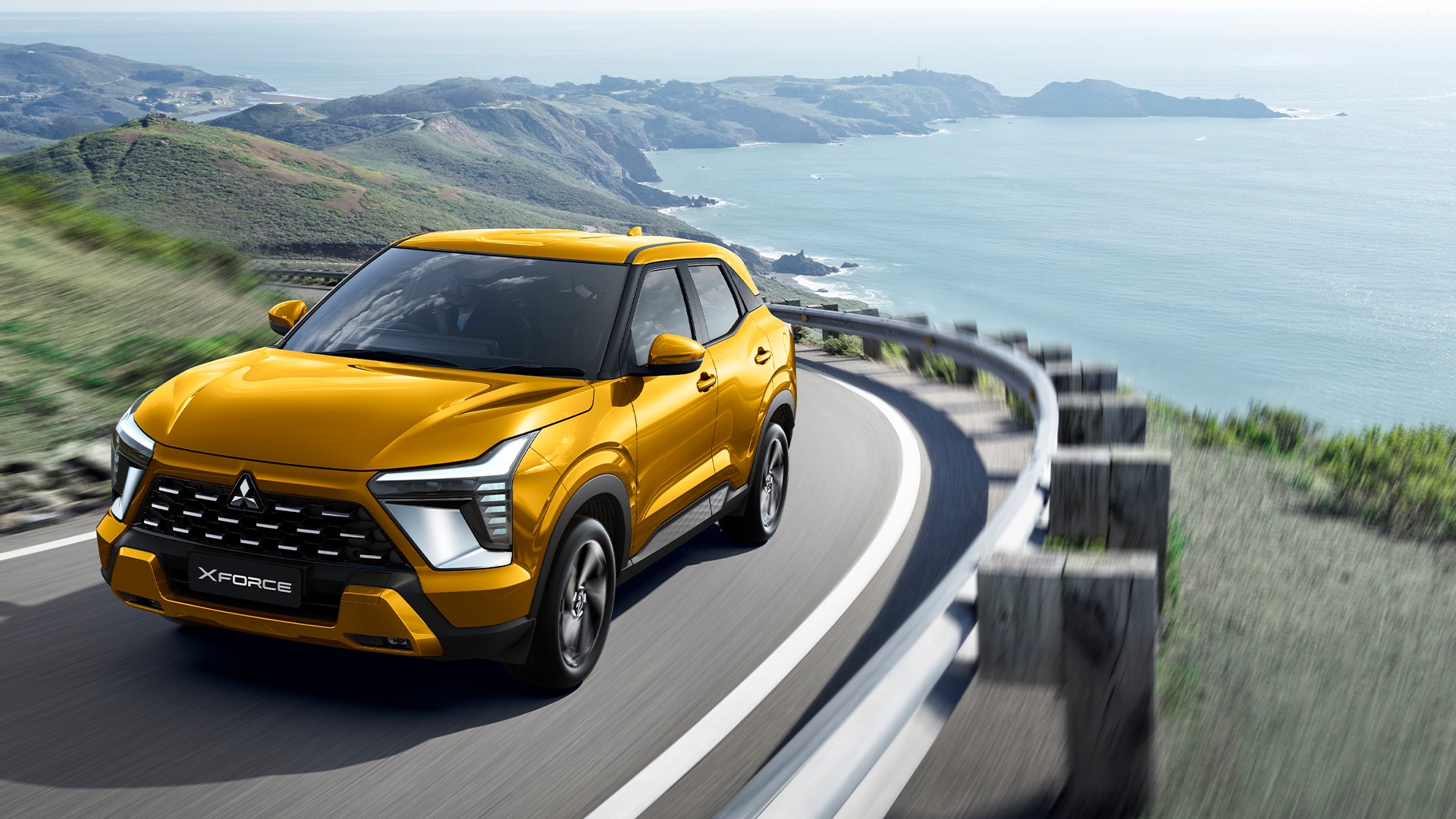 Powerful and authentic SUV-design exterior
Based on the design concept of Silky & Solid, All-New XFORCE has an elegant yet powerful and robust appearance while moving in and out of the cities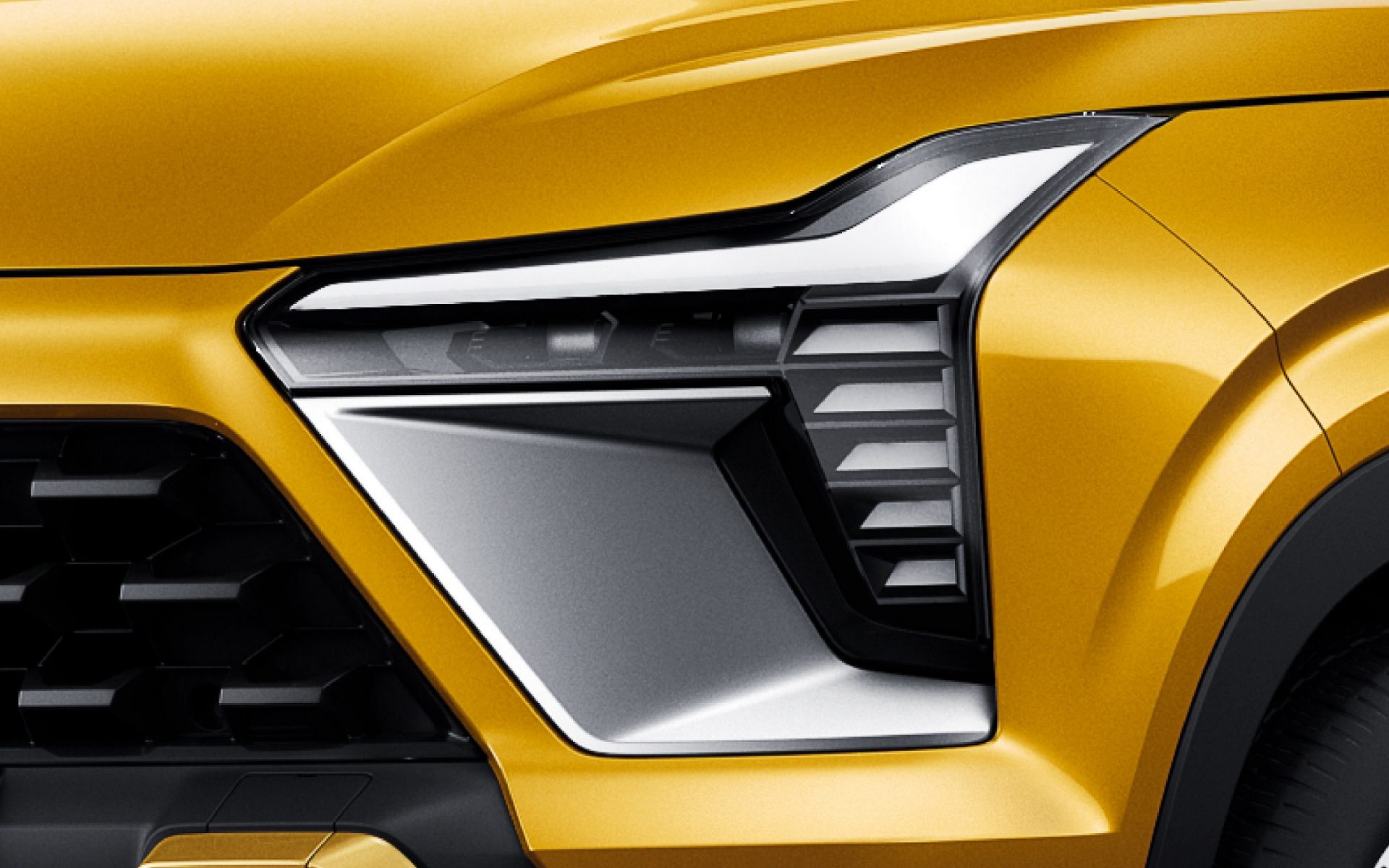 Iconic T-shape headlight
The LED daytime running lights combine an L-shape with slitted accents to emit light in an iconic T-shape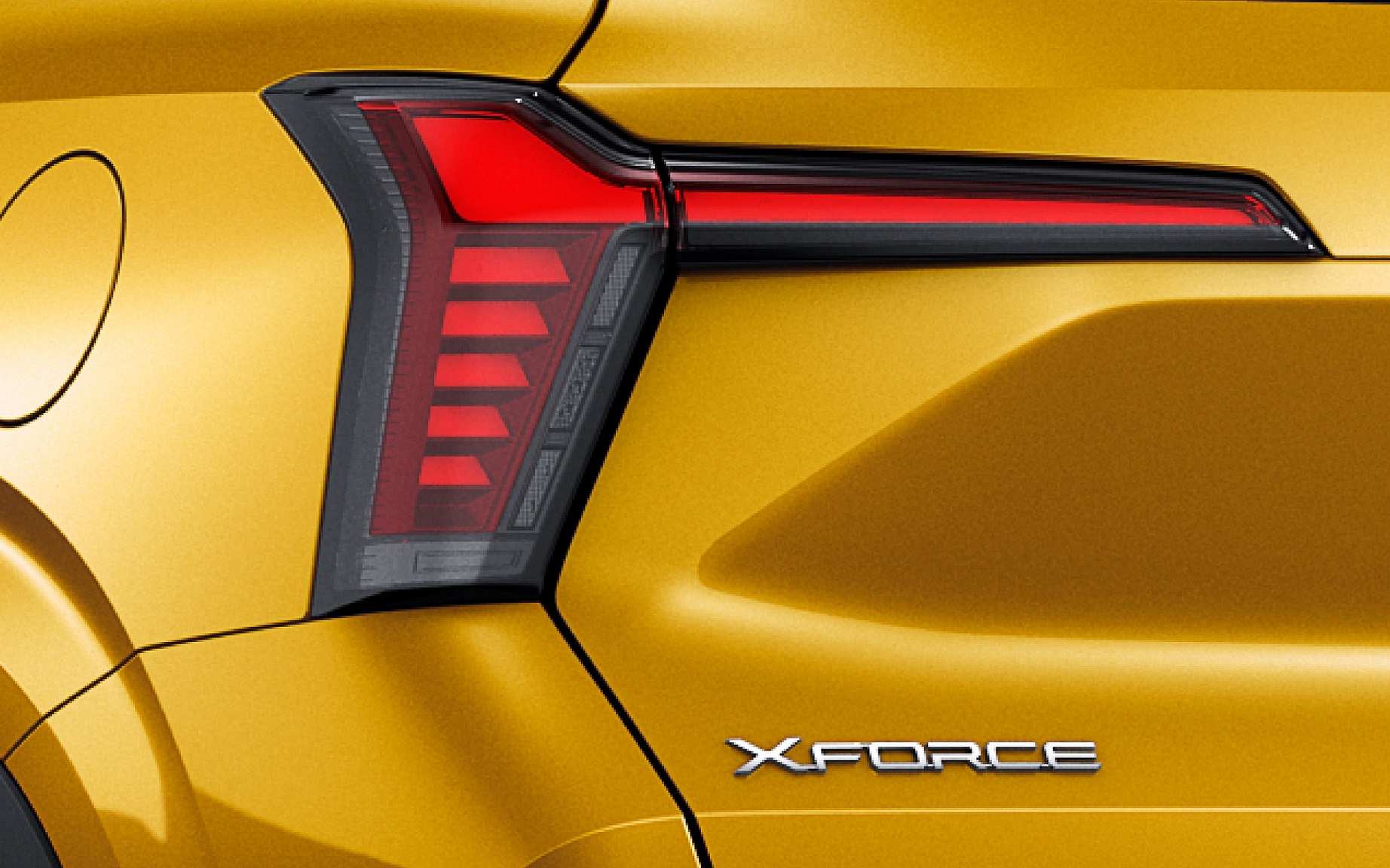 Synchronized T-Shape LED taillight
The LED tail lights adopt the same T-shaped design ​
ELEGANCE AND MODERNITY​
Comfortable and relaxing interior space, just like your own living room
* Pictures are from right-hand drive market, for illustration purpose only. ​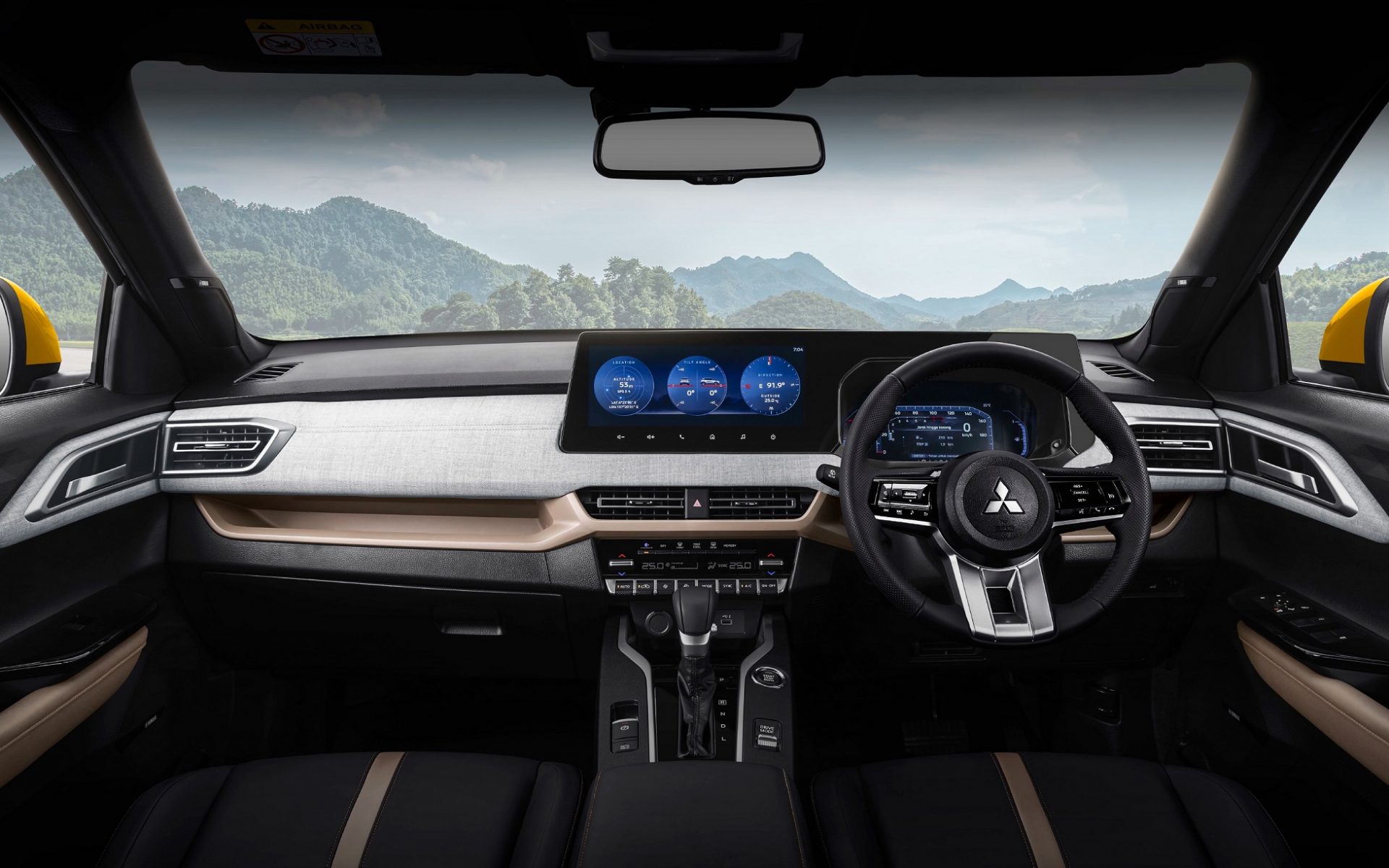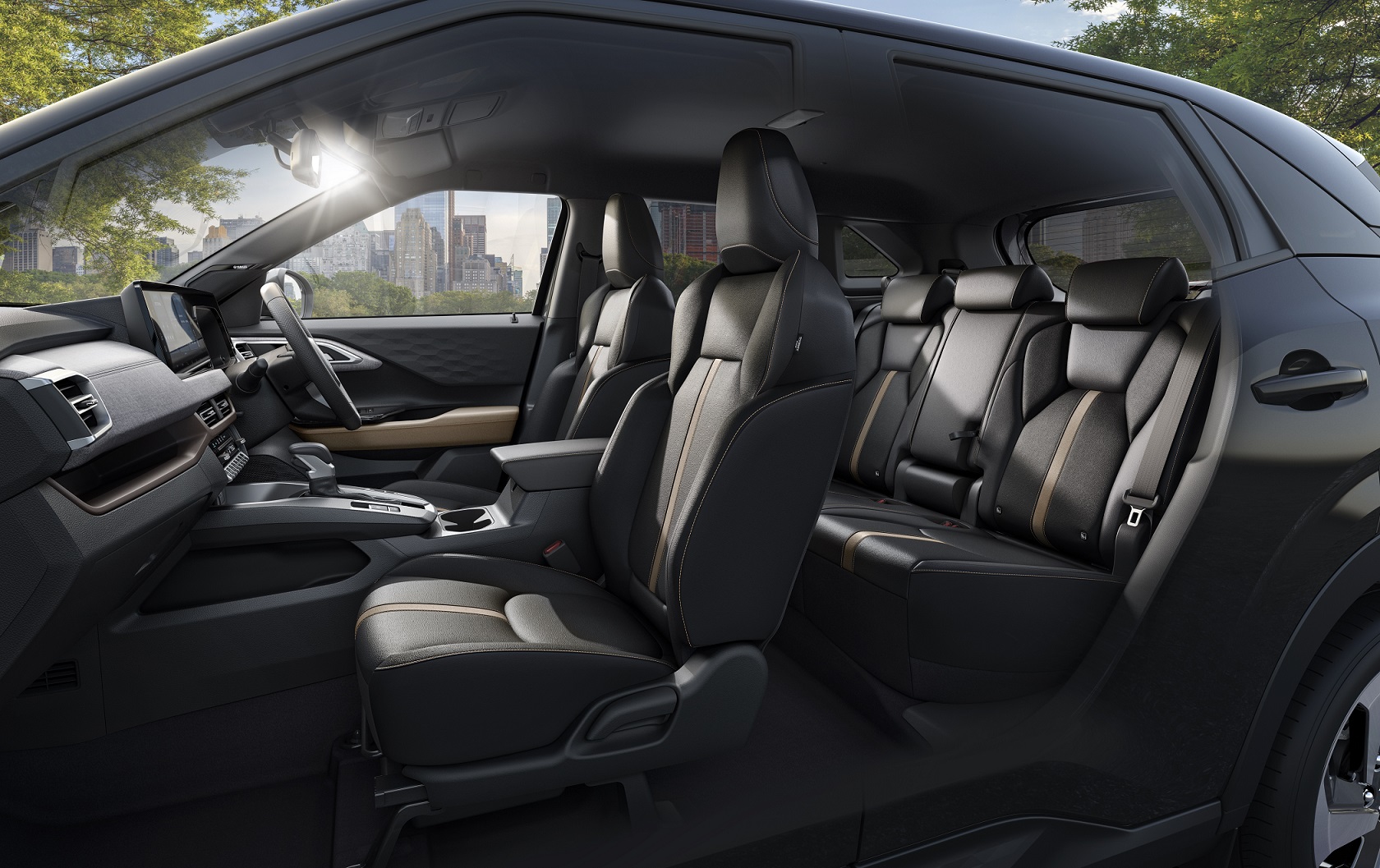 TOP-CLASS SPACIOUS 5-PASSENGER INTERIOR
Spacious and comfortable interior for all passengers​
* Pictures are from right-hand drive market, for illustration purpose only.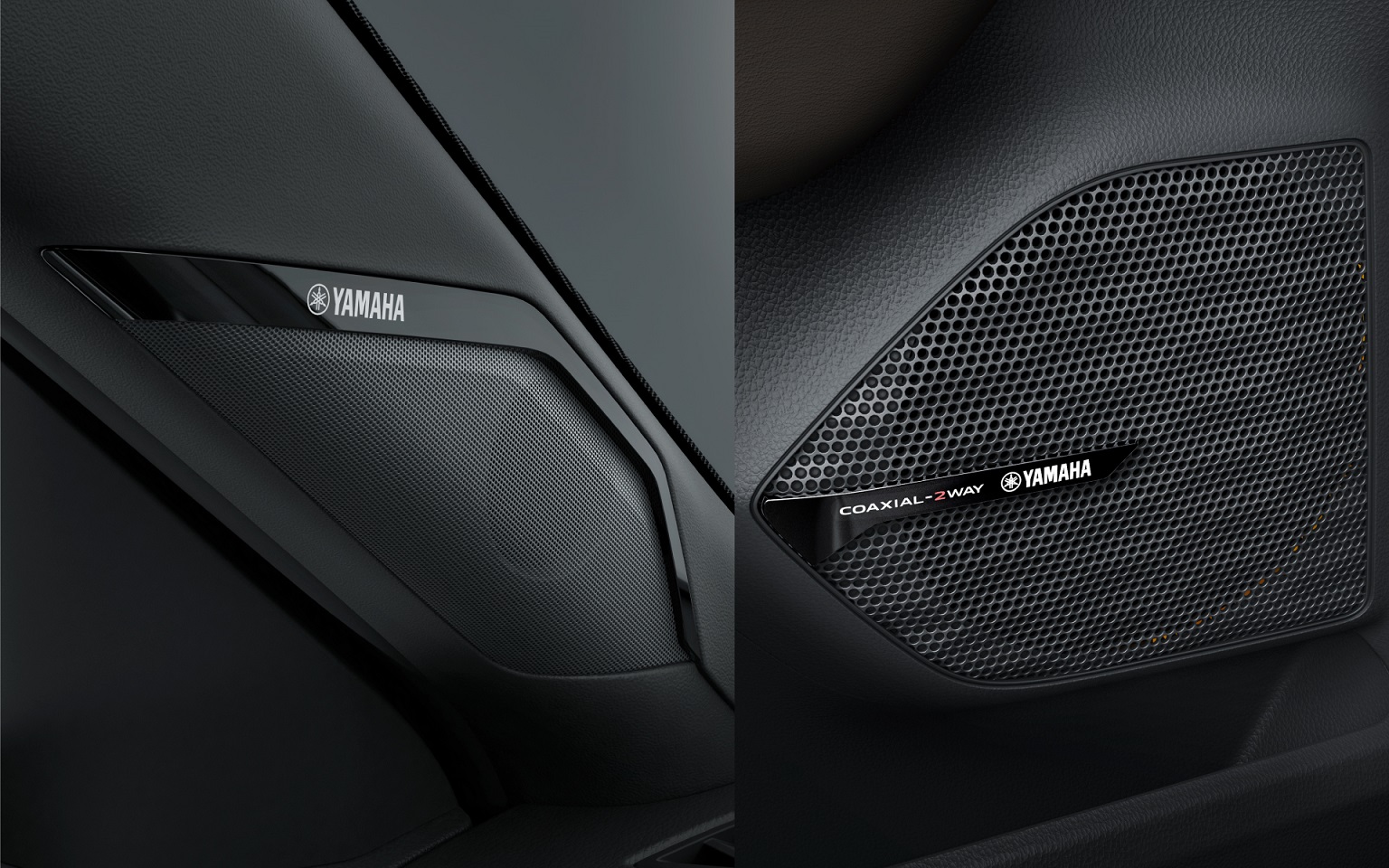 Dynamic Sound Yamaha Premium
Enjoy vivid sound quality. Four sound types to be selected – Lively, Signature, Powerful and Relaxing.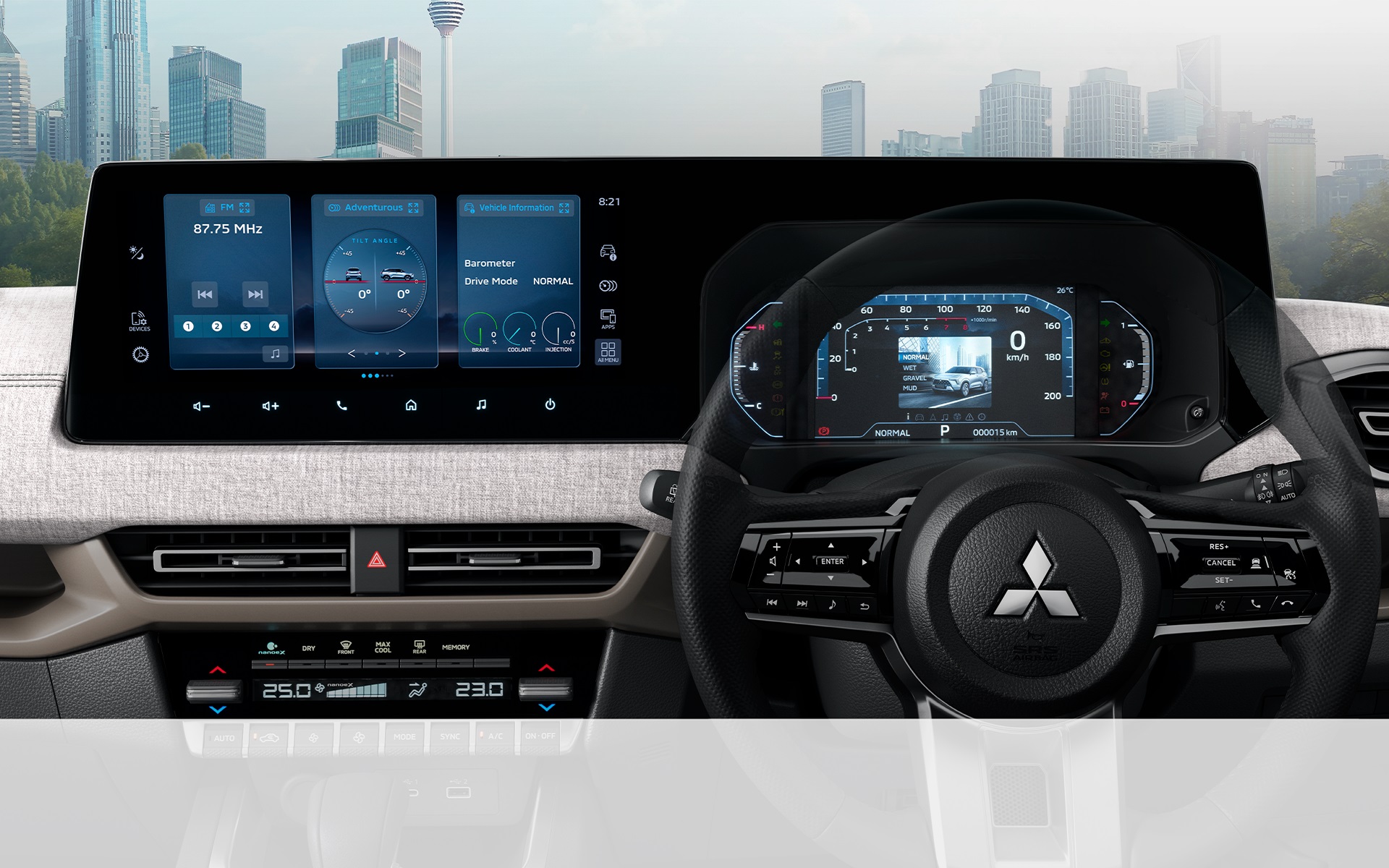 12.3-inch monolithic display
Multi widgets for greater amount of information display with intuitive interface
* Pictures are from right-hand drive market, for illustration purpose only. ​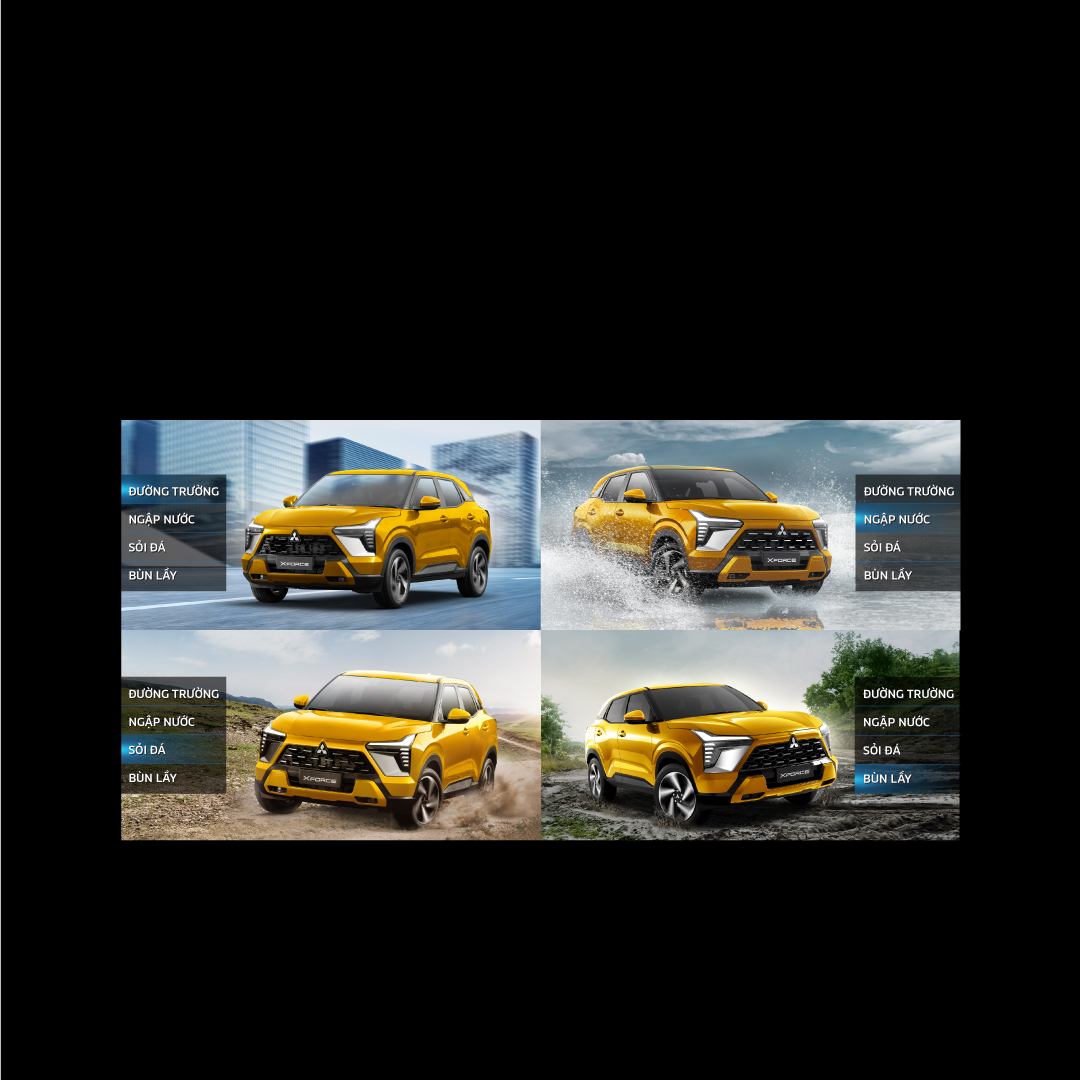 FOUR DRIVE MODES FOR A WIDE VARIETY OF CONDITIONS
Normal, Gravel, Mud and Wet (introduced for the first time by Mitsubishi Motors)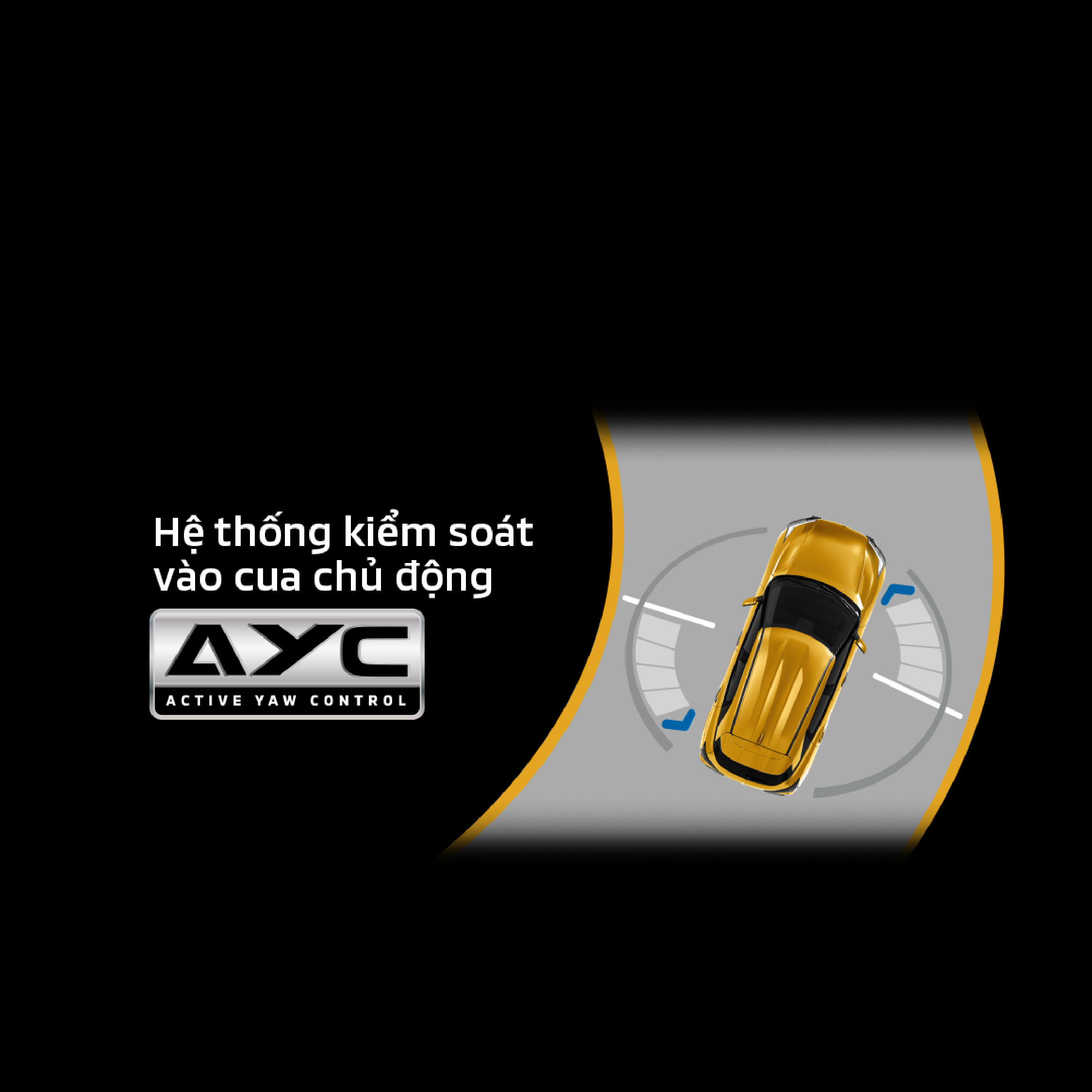 ACTIVE YAW CONTROL (AYC)
Adjusts drive force between the left wheels to optimize steering feel and traction​
CUSTOMERS INFORMATION PRIVACY POLICY
Notice and Approval
(Latest updated on 30 June 2023)
Mitsubishi Motors Vietnam Co., Ltd. ("MMV" or "We") recognizes the importance of customers' personal data management ("Customers" or "You"), and will make our every effort to protect customers' personal data as prescribe by Vietnamese law.
This Customer Information Privacy Policy ("Privacy Policy") is our official notice, as controller and/or processor, about related matters of personal data process, including:
The type of personal data we collect and the manner in which we collect it;
The purposes for which we process your personal data;
The parties who are allowed to process you personal data and other related parties;
Your rights and obligations as a data subject;
Duration of processing of your personal data;
Unexpected consequences, potential damage;
Other related issues.
By registering to use or use our products or services or by allowing us to process your personal data, you accept the terms and conditions described in this Privacy Policy.
Type of personal data we collect and how we collect it

Depending on your consent and legislative requirements, we may collect and process any personal data, be it information in symbols, scripts, numerals, images, sounds or similar in electronic form associated with a specific person or that helps identify a specific person, including basic personal data and sensitive personal data including but not limited to the following categories of personal data:

Contact information or identical information: name, date of birth, gender, occupation, nationality, marital status, address, telephone numbers, email address, passport information, ID information (or other identical information including but not limited to issuance date, place of issuance, etc.), driving license number, license plate number and other information.
Your accesses to MMV Website or MMV applications: time of accessing, connecting and usage time of MMV website or MMV application (items click or commands made).
Any information input or agreed to provide MMV when accessing MMV website or application or your interaction with MMV via signature, pictures, videos, comments and location.

Depend on your consent and legislative requirements, Information automatically collected by us, including:

Devices information and usage: collecting information from devices (computers, tablets, smart phones, etc.) connecting to MMV websites or for storage or MMV applications. MMV might collect IP addresses, device identifiers, browser type, internet service provider, hardware versions, operating systems, and version of applications. MMV might record information and store it in log files when you use and interact on MMV websites. That information might include sources and last visited pages, indicators on date and time, search terms and data on sequence of visited pages.
Location information: collecting location information from devices connecting to MMV websites or storage or MMV application. Location information might be collected via geolocation features at your devices or under other forms such as your IP Address to identify your geographic area.
Collecting and tracking information on your behaviors at MMV website, we may use your cookies and web beacon and other similar information for those purpose. These technologies might be provided by third parties. We may use session cookies (they will be deleted when you closed your website browsers) and permanent cookies (they will remain in operation even after the web browser has closed and they can be remembered login details and passwords, so web users don't need to re-enter them every time using MMV's website). Most of the website browsers are allowed you to customize your cookie setting; however, some of our websites might not effectively work if you are disable those cookies. Web beacon is made up of a clear file, usually a pixel, that we or the third party can track users' activities on MMV website and provide customized advertisement to be posted. Other tracking information and advertisements, including the refused options shall be brought to the following parts of this policy.
Social Network utilities: Websites and mobile applications including social networks such as: Facebook, Twitter, Instagram, Snapchat, Google Plus, Pinterest, YouTube and others. Such features might collect information on IP addresses, pages visited within our Website, and these features might create cookies or using other tracking technologies. Features and social network appliances might be created by third parties or directly created on MMV websites. Interaction with such features is under data privacy policies of providers providing such features.
1.3. Depend on your consent and legislative requirements, we, and processor on behalf of us via contract/agreement, may collect and process above mentioned data provided by you upon your request or during us providing you with any of our products and services, and from a variety of sources, including but not limited to:
1.3.1. your visit to our dealers, accessing to MMV website, downloading MMV applications, contacting to MMV under any forms and other sources (such as events, fairs and exhibition events which MMV attended or organized, your interaction with MMV via social media, from third parties, etc.);
1.3.2. your verbal and written communications with us and/or our data processors;
1.3.3. files generated by the website you visit (cookies) or similar devices/monitoring tools; and/or
1.3.4. from third party sources, including but not limited to survey operators, social media, marketing, data aggregators, service providers, our partners, the source from which you have consented to the data collection and processing, or the source from which the collection is, data processing required or permitted by law.
Usage Purpose of Personal Data

MMV and our processors shall only process Personal Data for one or some of the following purposes:
Understanding your interests and hobbies so that MMV websites or MMV applications, related products and services of MMV can be customized and innovated according to your preferences, such as sending advertising documents, locating nearest dealers, schedule for vehicle experience or arrange services related to MMV vehicles or products;
Ask you to comment or participate in the surveys (either directly or by a third party authorized by MMV) about our vehicles, products or services and our distributors;
Our feedback on subscription schedules and customer requests for other services, vehicle experience schedules or appointments related to the customer or MMV's vehicles or products that are interested or possessed by customers;
Contacting you for the above mentioned purposes by post, telephone, e-mail, instant message or automatic notification;
Respond to customers' questions and complaints;
Manage and maintain your customer account on our system;
Conduct market research, surveys and data analysis related to our business;
For any other purpose required or permitted by any laws, regulations, guidelines and/or by competent regulatory authorities; and
Perform other activities related to the provision, operation, administration of our products and/or for such other purposes as we deem appropriate from time to time.
2.2 Personal Data may be used as needed to comply with applicable regulations and legal obligations. Such uses include, but are not limited to, uses of the information for compliance reasons, legal requirements, audits and claims (including disclosure of this information related to legal proceedings or litigation) and other ethical requirements and compliance reporting.
How do we share your personal data
We may share your personal data with:
MMV's internal departments;
MMV Authorized Dealers;
Service providers appointed by MMV, including but not limited to: Data processors acting on our behalf through contracts/agreements, third parties providing cookies, web beacons and similar services;
Competent authority;
Other organization, individual or unit as regulated by law.
Customers Rights
4.1  General Rights
You have the right to request MMV to assist you in accessing, providing, correcting, canceling, withdrawing your consent, restricting or objecting to the processing of your personal data. We will, in reasonable endeavours, comply with your request within 72 hours of receiving a complete and valid request from you. Depending on our decisions and the law, these rights may be limited, for example, if fulfilling your request will reveal another person's personal information, or if you ask us to destroy information that we must retain in accordance with the law. In that case, we will inform you of the reason for not agree to your request.
4.2   Rights and options regarding to direct marketing
4.2.1 Have an opportunity to choose (opt-in) (consent) to use your contact information for direct marketing purposes when we ask you to provide contact information.
4.2.2 If you do not want us to send you direct marketing information, or use your personal information to make document related to direct marketing, or to submit your contact information to third parties for marketing purposes, you may request us not to do this, at any time, by:
Reply to a direct marketing e-mail by pressing the 'unsubscribe' key;
Changing privacy settings in an app (if available on the app);
Contacting us directly;
Following the denial or unsubscribe instructions outlined in our related correspondence.
Duration of processing of your personal data
We will only process your personal data from the moment we receive your valid consent, except in cases where the processing of personal data does not require your consent in accordance with the law We will retain your personal data for as long as necessary to maintain the relationship with the customer and respond to your interests and/or ours or for such other period as the purposes for the processing of your personal data remain valid.
Withdrawal of consent and consequences
Where you exercise your right to withdraw your consent to the collection, use, processing and disclosure of your personal information, such withdrawal may limit our data processing activities as mentioned in this Privacy Policy, restrict, suspend, cancel, prevent, or prohibit, as the case may be. We shall not be liable to you for any loss incurred, and our legal rights shall be expressly reserved with respect to such limitation, limitation, suspension, cancellation, prevention, or prohibition. The withdrawal of consent does not affect the lawfulness of our data processing that was consented to by you prior to the withdrawal of consent.
Commitment to Privacy
MMV only collects Personal Information in an appropriate manner and necessary scope for our purposes set out in this Privacy Policy. And we maintain appropriate measures to ensure the safety, integrity, accuracy, and confidentiality of the information provided by our customers.
The confidentiality of personal and private information of customers is absolute and this information will not be disclosed to any third party unless there is prior consent of the customer or upon request from the competent authority. In addition, we also take necessary and appropriate measures to ensure that third parties also take security measures for the information we provide to them. We also take appropriate measures so that customers can update and adjust information when provided information is incorrect.
Unexpected consequences, potential damages
During the process, your personal data may be falsified, lost, deleted, damaged, accessed unauthorised or exposed, due to unexpected technical problems or personal data breaches, and are likely to lead to consequences,  unwanted damage. For example, affecting or harming your safety, physical or mental health, or causing financial damage to you and/or us.  We will do our best to prevent unwanted consequences or damages from occurring.
Links to MMV Website or Applications
Our website or applications may, from time to time, may be link to or from the websites of our network of partners, advertisers and companies in corporation. MMV shall not be responsible for the content of any website connected to the website or application of MMV. You must ensure that read the privacy notice and legal terms and conditions applicable when accessing a third-party website or downloading a third-party application, it is your responsibility to ensure that you have read the privacy notice and the legal terms and conditions applicable to the website or that application.
Update Customers Information Privacy Policy
This Privacy Policy may be updated from time to time. Accordingly we will update the date at the beginning of this Privacy Policy and encourage you to check the changes to this Privacy Policy published on the MMV website. In some cases, we may also proactively notify customers about specific data processing activities or important changes to this Privacy Policy, if required by law.
Contact us
Please contact us for any inquiry regarding our personal data process at:
Registration Completed Successfully.
Thank you for your interest in our product. Our authorized dealer will contact you soon.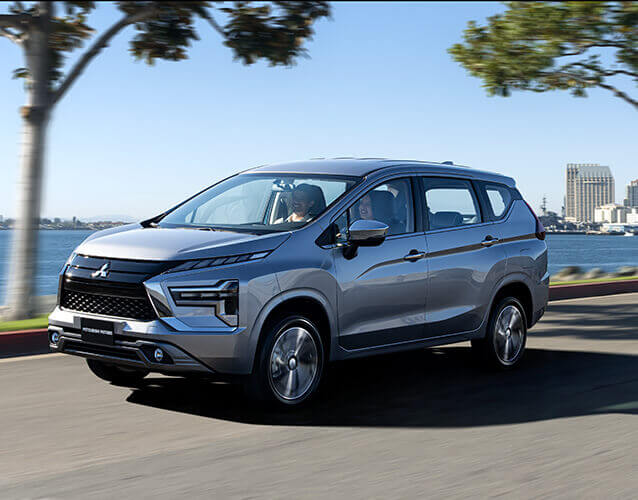 Trải nghiệm
Xpander
ngay hôm nay!
Vui lòng để lại thông tin, chúng tôi sẽ liên hệ ngay với bạn
Cảm ơn Quý khách đã gửi yêu cầu lái thử xe, nhà phân phối Mitsubishi sẽ liên lạc với quý khách trong thời gian sớm nhất. Nếu quý khách có yêu cầu hoặc thắc mắc gì khác, vui lòng gọi điện đến số CSKH: 1800.1514 (giờ hành chính) hoặc gửi email đến cskh@mitsubishi-motors.com.vn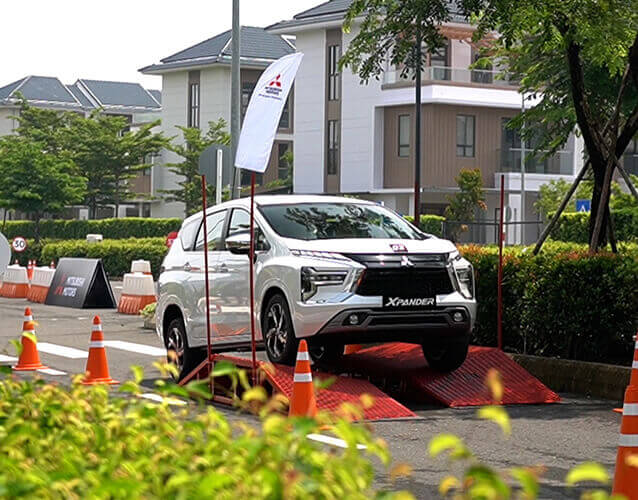 Trải nghiệm
Xpander
ngay hôm nay!
Vui lòng để lại thông tin, chúng tôi sẽ liên hệ ngay với bạn
Cảm ơn Quý khách đã gửi yêu cầu lái thử xe, nhà phân phối Mitsubishi sẽ liên lạc với quý khách trong thời gian sớm nhất. Nếu quý khách có yêu cầu hoặc thắc mắc gì khác, vui lòng gọi điện đến số CSKH: 1800.1514 (giờ hành chính) hoặc gửi email đến cskh@mitsubishi-motors.com.vn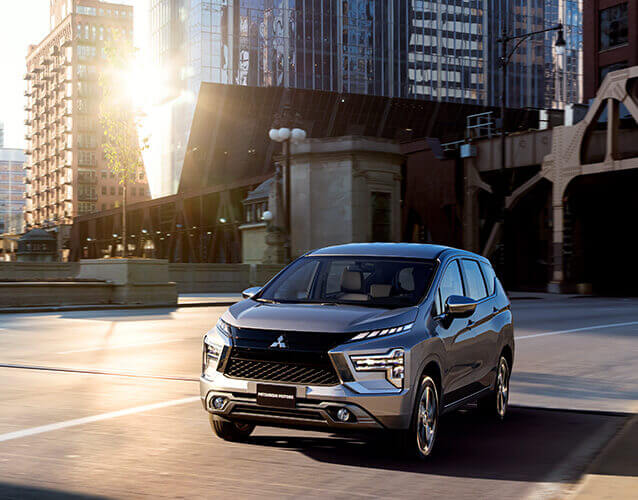 Trải nghiệm
Xpander
ngay hôm nay!
Vui lòng để lại thông tin, chúng tôi sẽ liên hệ ngay với bạn
Cảm ơn Quý khách đã gửi yêu cầu lái thử xe, nhà phân phối Mitsubishi sẽ liên lạc với quý khách trong thời gian sớm nhất. Nếu quý khách có yêu cầu hoặc thắc mắc gì khác, vui lòng gọi điện đến số CSKH: 1800.1514 (giờ hành chính) hoặc gửi email đến cskh@mitsubishi-motors.com.vn